Last week, my wife gave birth to a baby boy. His name is Cesar and today is his one week birthday. He was born weighing 9 pounds, 3 ounces and here's an adorable picture of him: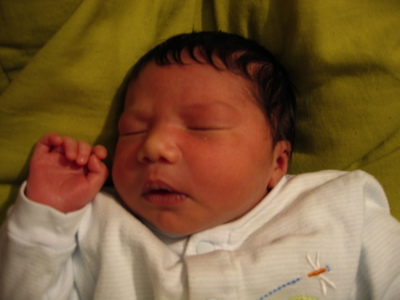 To celebrate his birthday, I'm having a sale on WebnoteHappy via MacUpdate Promo.
So help me celebrate Cesar's birthday by purchasing a license of WebnoteHappy!